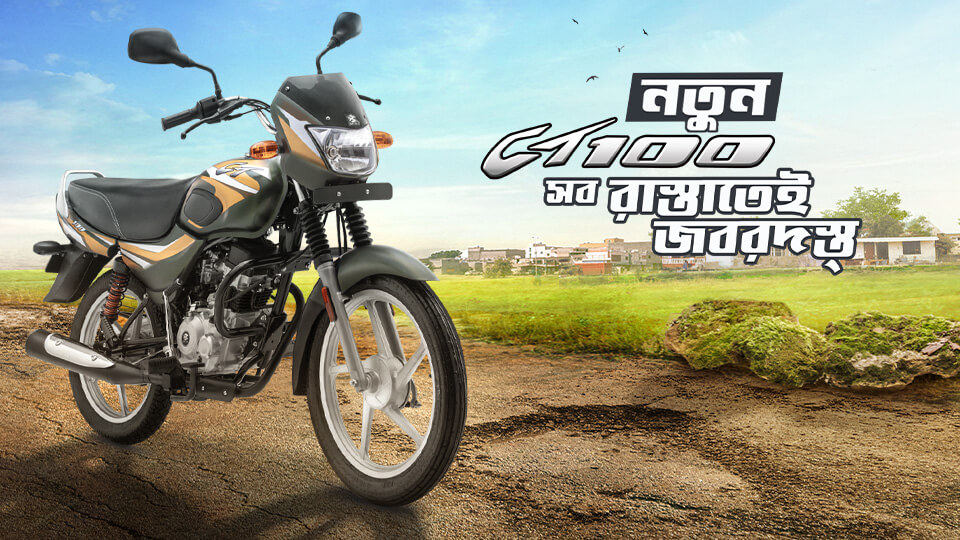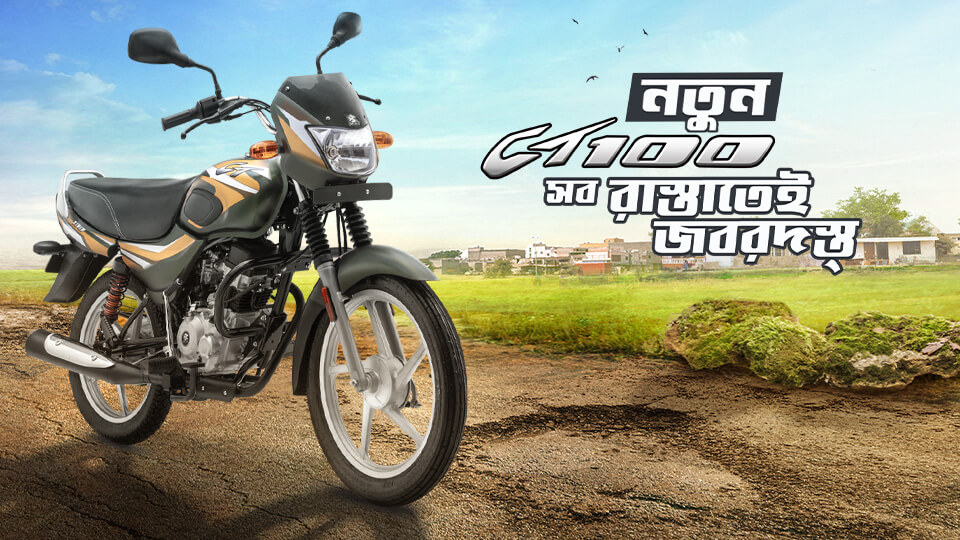 Ride Smarter than Before
Same trustworthy mileage. Even more features.
Click and Drag for 360 View
CHOOSE YOUR COLOUR:
Black-Blue
Black-Red
Olive
Red
WHAT POWERS THE CT 100 ES Alloy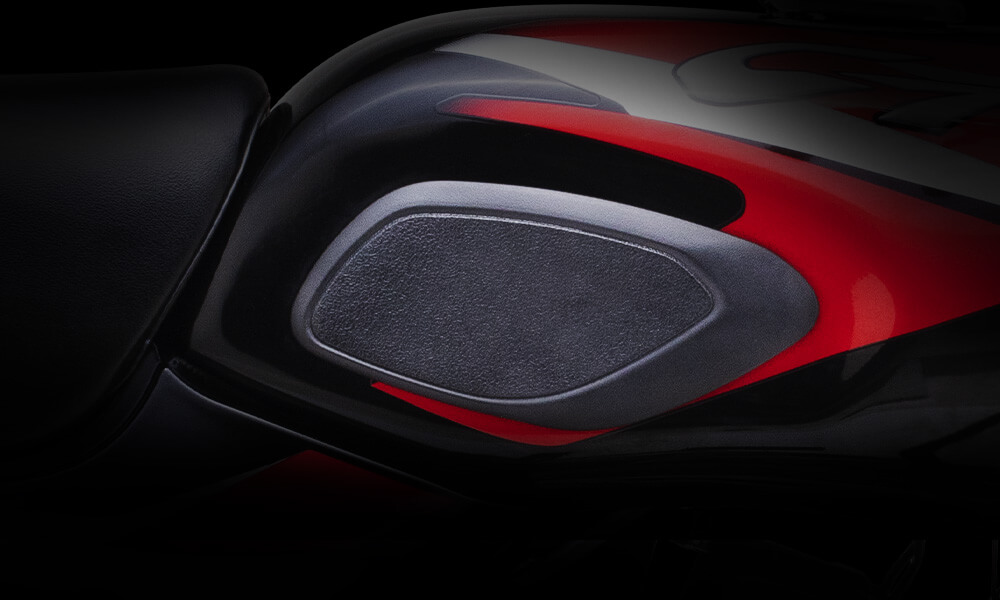 Design and Styling
Featuring an electric start, it continues to make impressions from a large tank with modern graphics, a chrome pedal brake, and a chrome heat shield on a black silencer to go with catchy alloy wheels.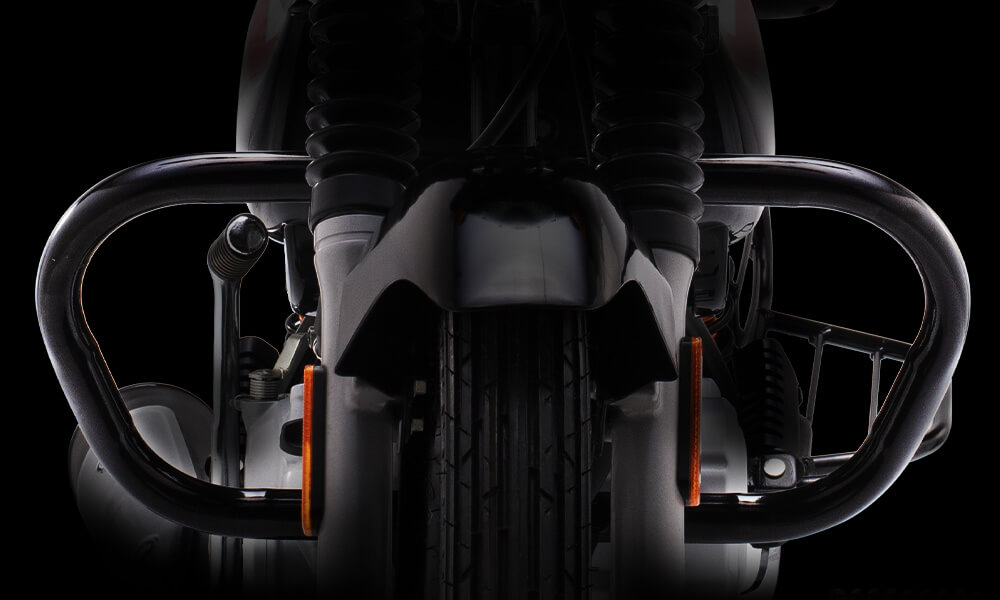 Crashguard
Every ride becomes much smarter with improved torque at low speeds, so you pass through busy urban lanes like the breeze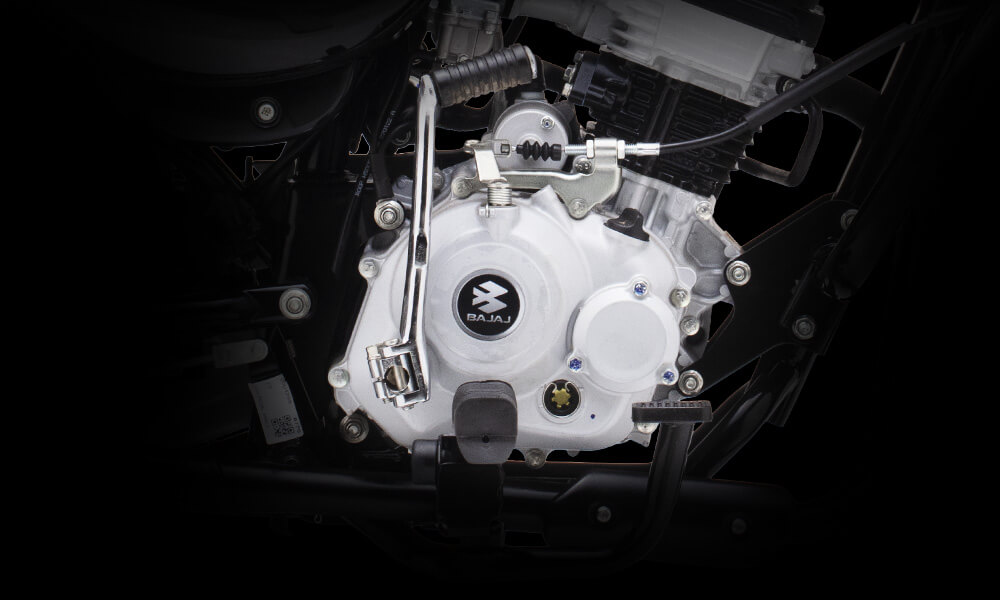 4-Stroke Single Cylinder Natural Air-Cooled Engine
Ride with the best fuel efficiency of to conquer congested city streets or mark new spots on the map.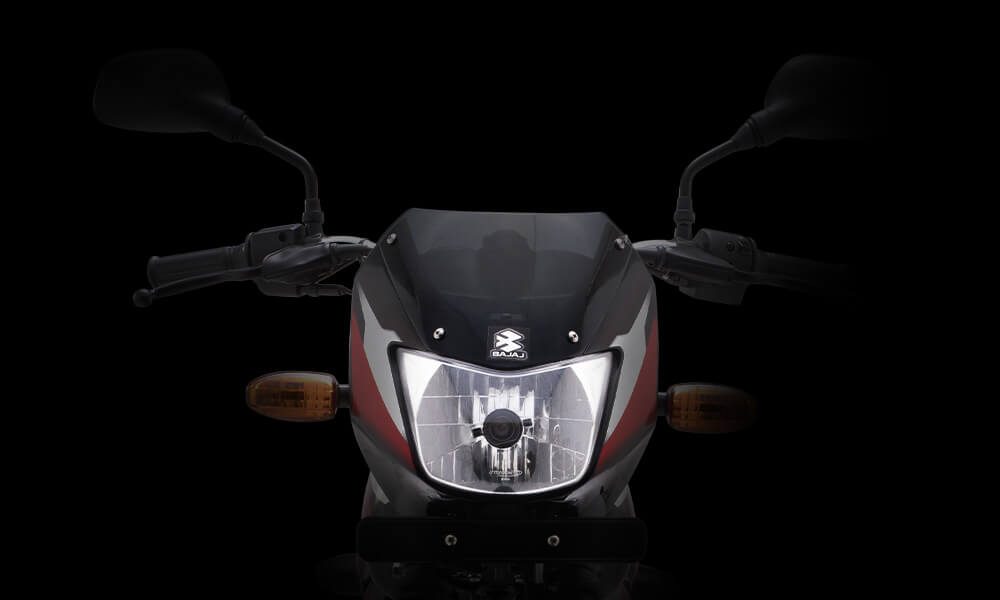 DC Headlamps
Ride with the best visibility from 12V Full DC headlamps that beam the way on dim evening spins or rides through the night.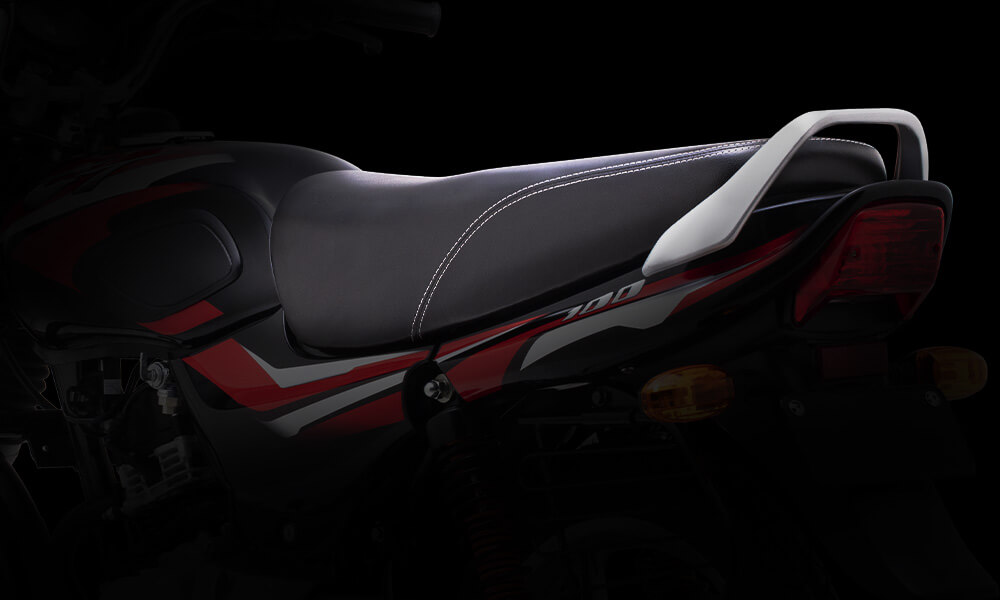 12V DC Headlamps
Comfort on any road with thick padded seats.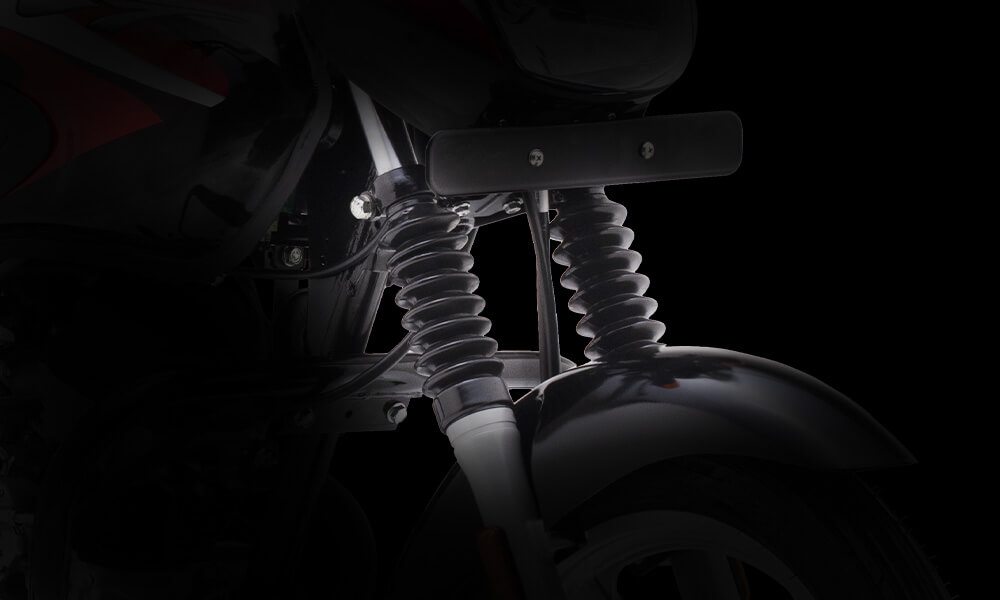 Hydraulic Telescopic Fork with SNS Rear Suspension
Lend up to 4 friends a ride with 125mm front suspension and superior rear SNS suspension that cut away shock and add stability.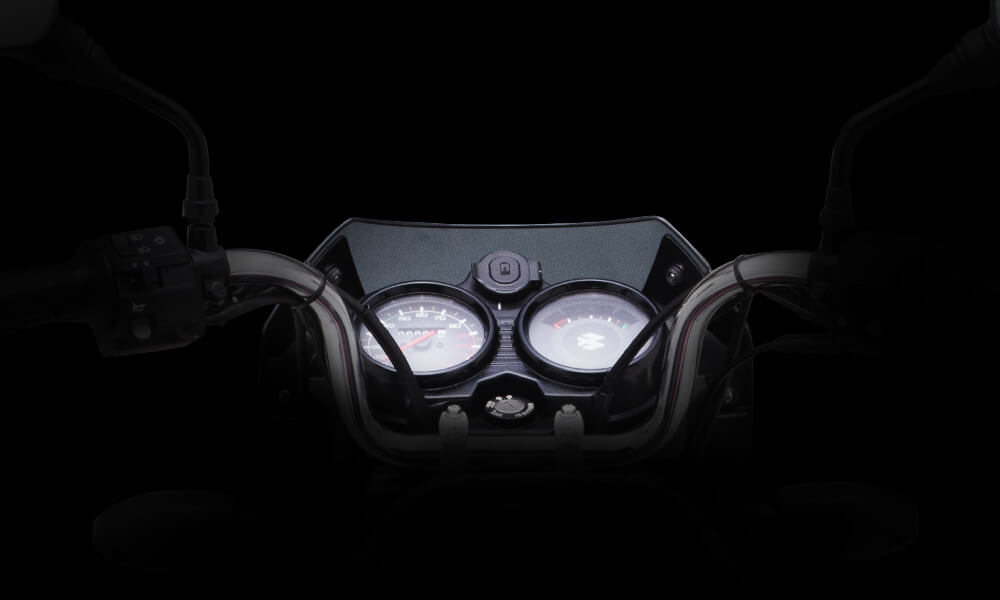 USB Charging Port
USB port to keep your devices charged up in need.
THE COMPLETE SPECIFICATIONS
Engine
Type: 4-Stroke Single Cylinder Natural Air-Cooled Engine with ExhausTEC
Max Power: 7.7 Ps
Max Torque: 8.24 Nm
Displacement: 102 cc
Brakes & Tyres
Brake Size Front: 110 mm Drum
Brake Size Rear: 110 mm Drum
Tyre Front: 2.75*17
Tyre Rear: 3.00*17
VEHICLE
Wheel Base: 1235 mm
Length x Width x Height: 1945 mm x 752 mm x 1071 mm
Ground Clearance: 169 mm
Suspension Front: Hydraulic Telescopic Fork
Kerb Weight: 111 kgs
Fuel Tank (Reserve / Usable): 10.5 L
Suspension Rear: SNS Rear Suspension
ELECTRICALS
System: DC 12V 35/35W
Head Lamp (High Beam): 12V Full DC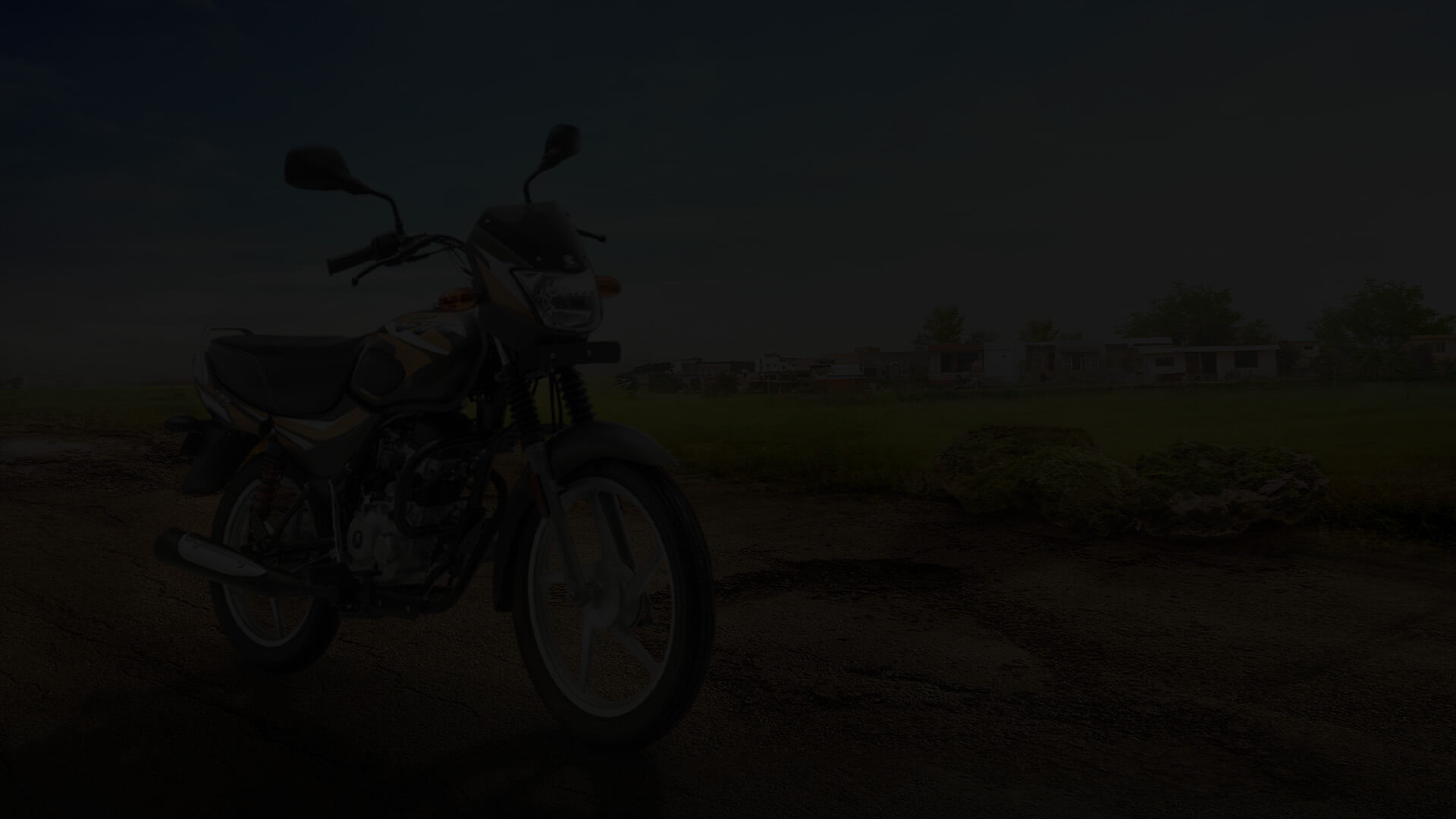 I'M INTERESTED IN THE
CT 100 ES