RE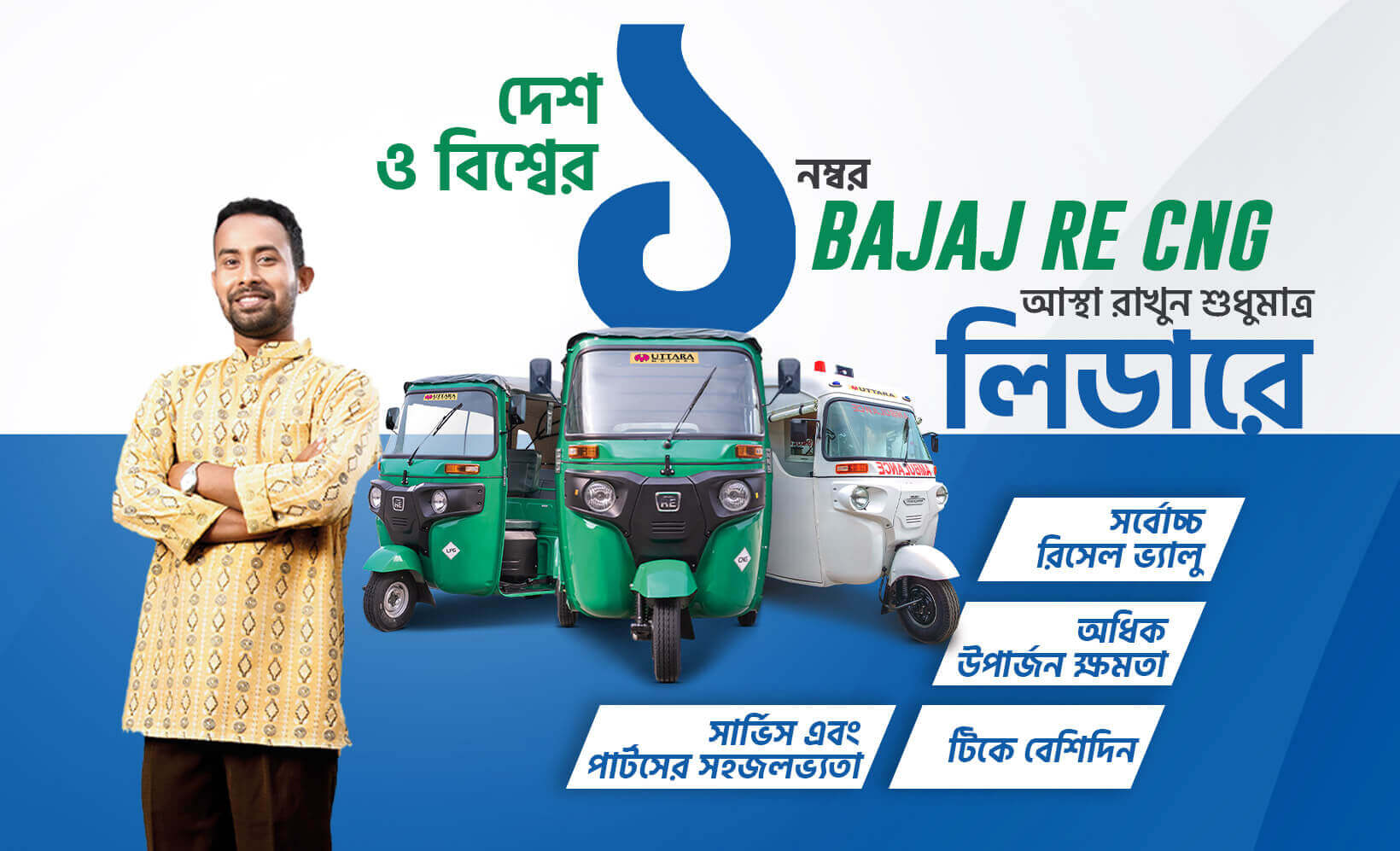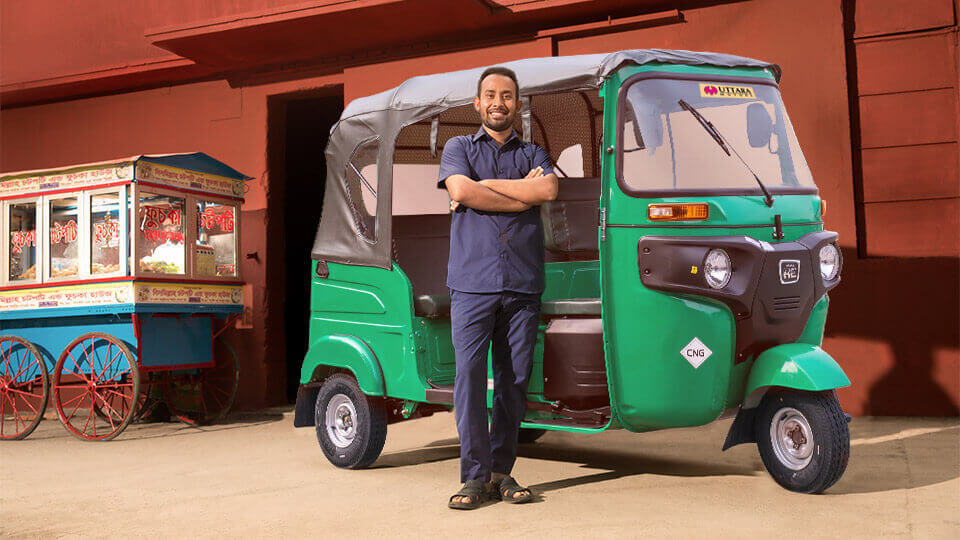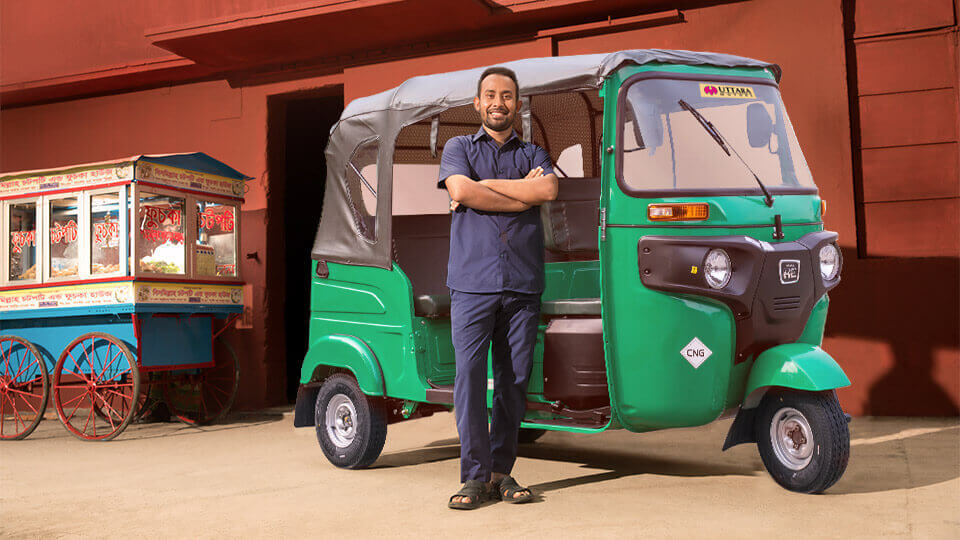 ALL ROUND PERFORMANCE
Easy driving mechanisms, enhanced maneuverability, durability and reliable performance make the Bajaj RE first preference for over 6 million owners across around the world.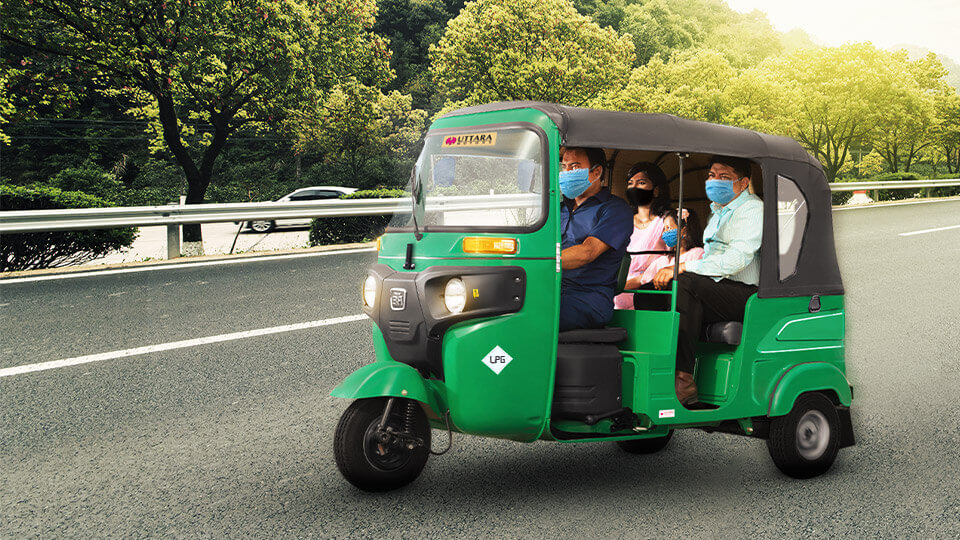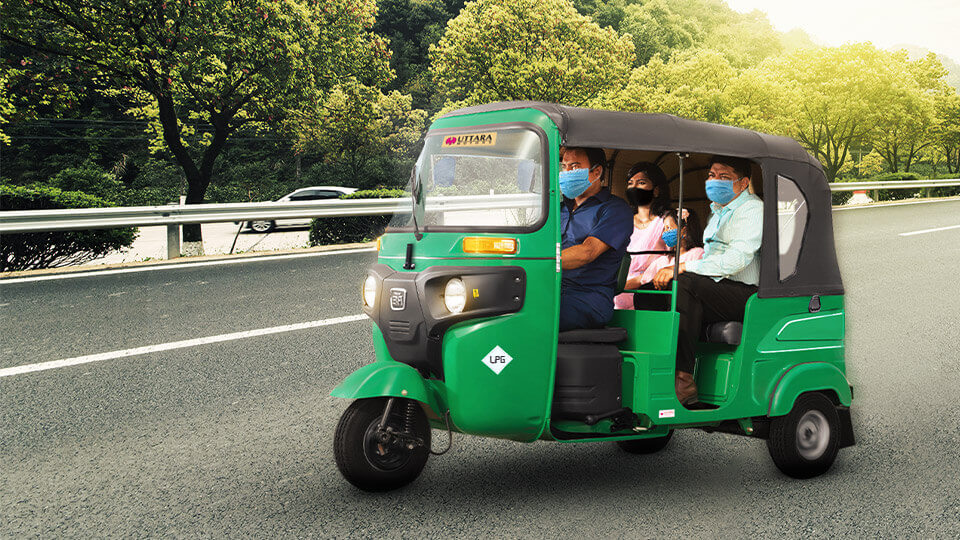 VALUE EVERYDAY
The multi purpose nature of the Bajaj RE, its best-in-class mileage, low maintenance and high returns make it the perfect investment for both personal/ commercial transport or carriage of goods.
TECHNOLOGY & FEATURES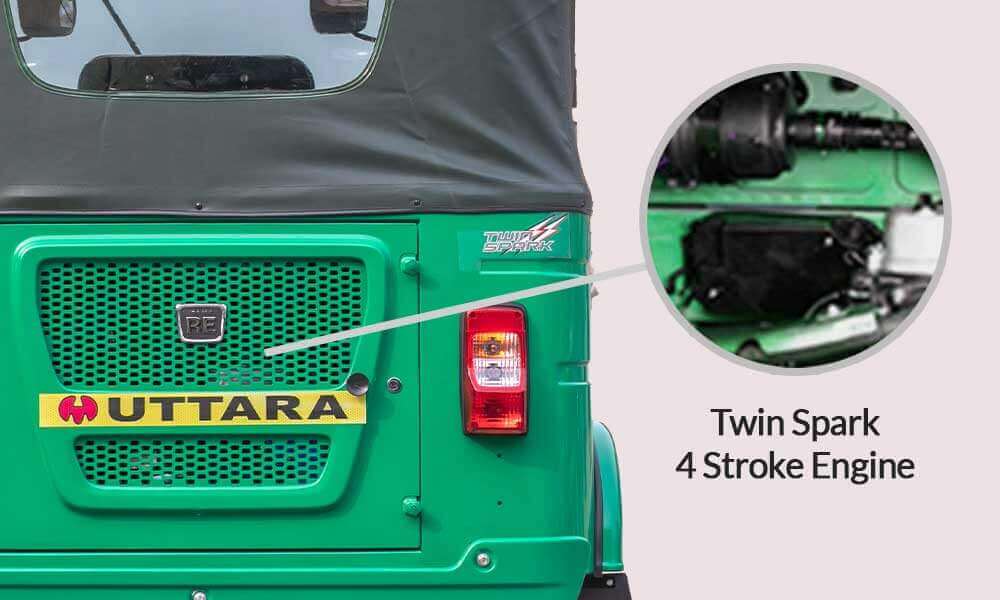 Twin Spark 4 Stroke Engine
The Bajaj RE is configured for better fuel combustion with a Twin Spark 4 Stroke engine lending better pickup as well as bearing 3-passenger loads with effortlessly.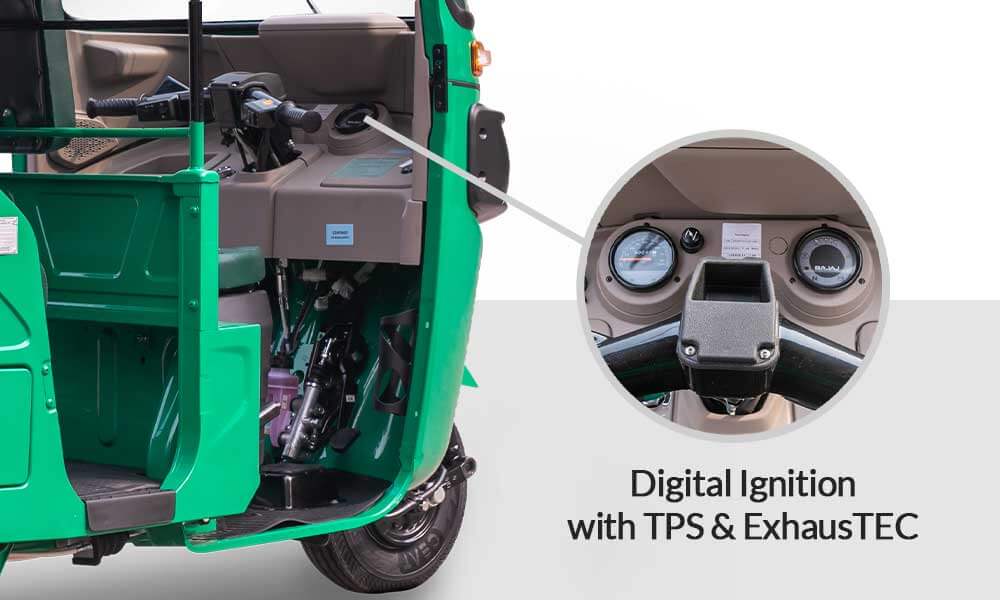 Digital Ignition with TPS & ExhausTEC
The Bajaj RE adapts performance through timed ignitions based on the throttle to offer the best fuel efficiency on busy cities and distant outskirts too. An ExhausTEC- 'Torque Expansion Chamber' boosts torque at low-speeds, significantly bettering mileage.
Complete Vehicle Experience
Built durably, with a number of improvements, the Bajaj RE features the comfort of a complete vehicle experience for both driver and passenger, making it a great family vehicle or business solution.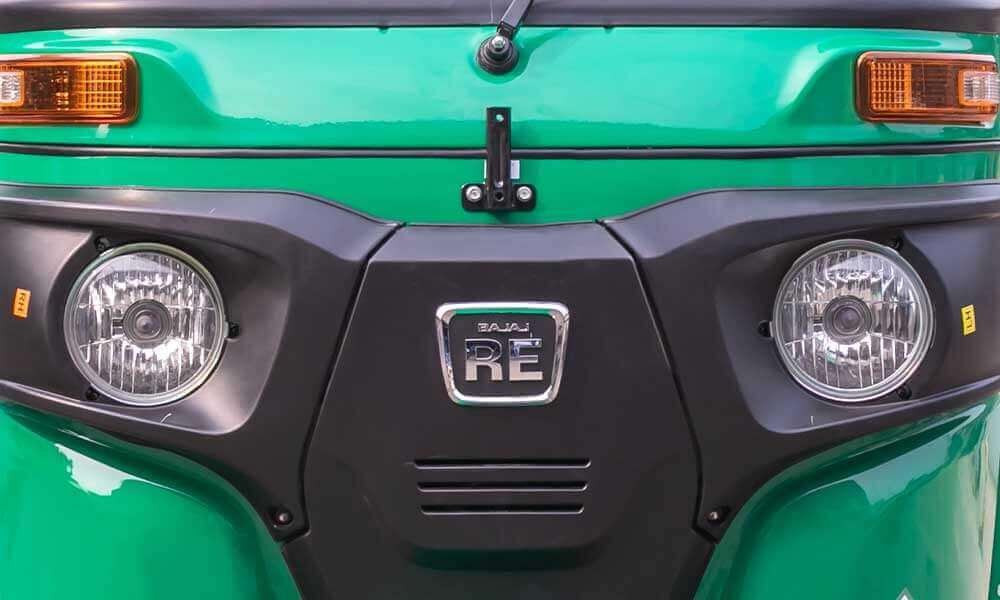 Dual Headlamps, Flushed Tail Lamps and Smart Indicators
With due bearing on safety, the Bajaj RE comes equipped with dual headlamps, smart indicators and flushed tail lamps for effortless driving at night.
EXPLORE THE COMPLETE RANGE