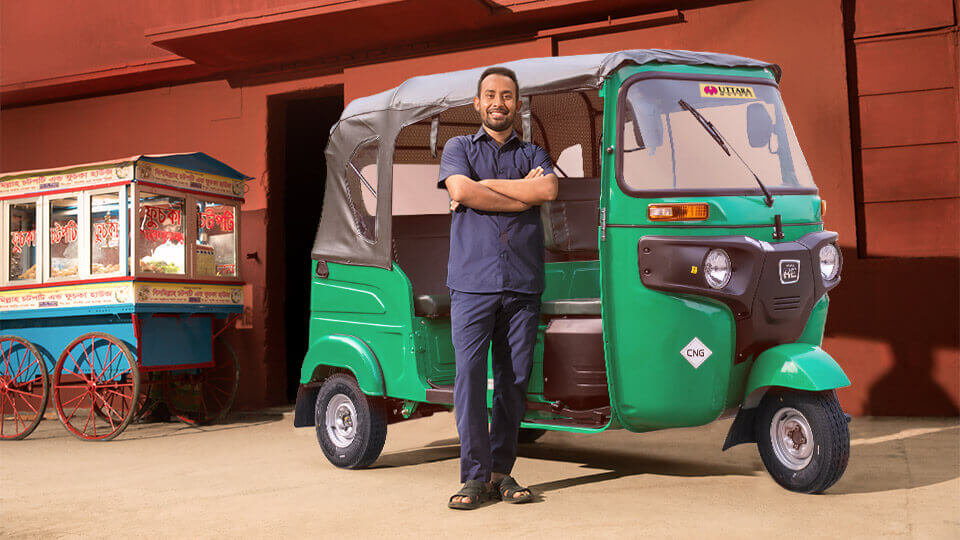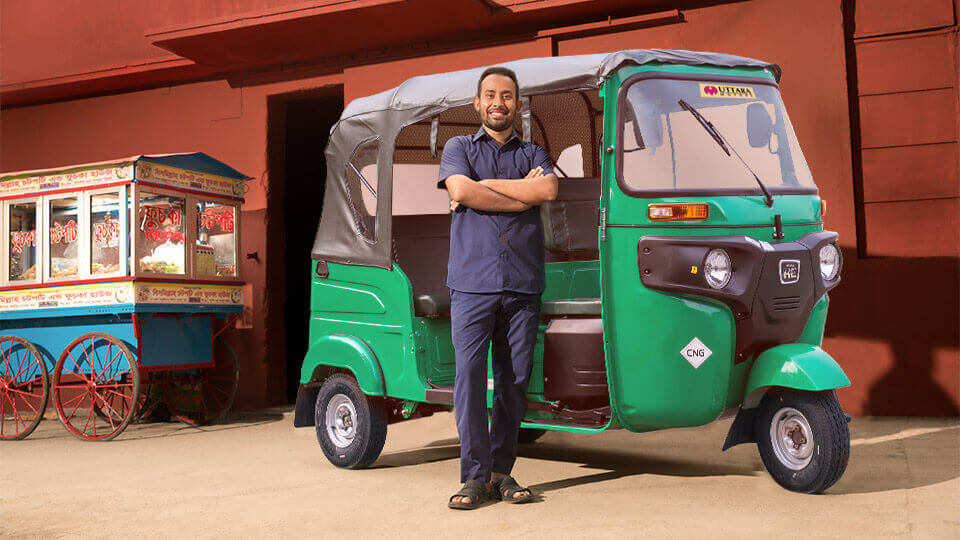 SMALL FOOTPRINT. BIG ON POWER.
The Bajaj RE 4S is engineered for powerful performance at full loads.
What Powers the RE 4S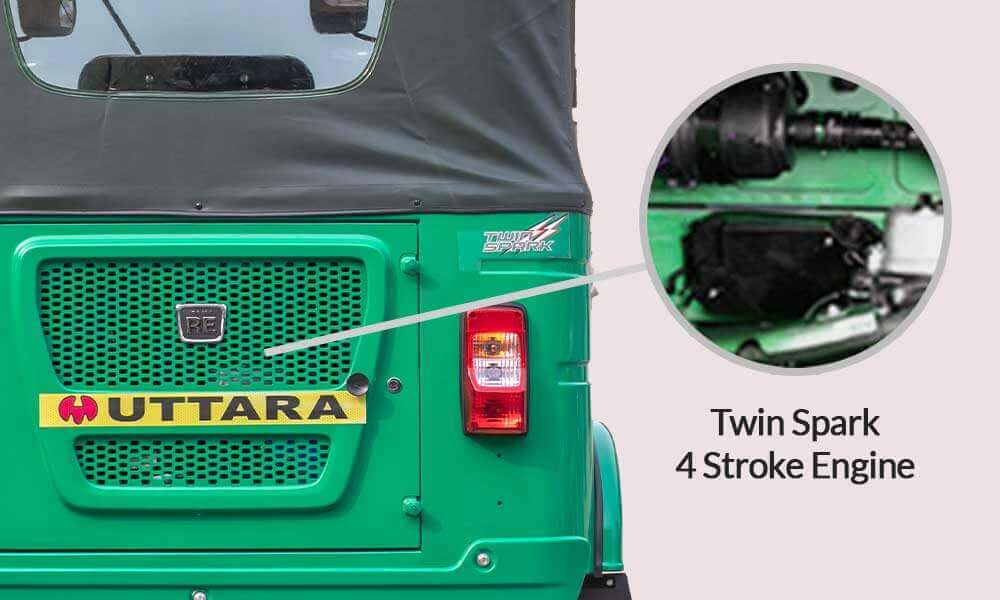 Twin-Spark 4-Stroke Air-Cooled Engine
Enhanced pickup at low speeds makes driving easy on busy or narrow streets, even with full passenger loads.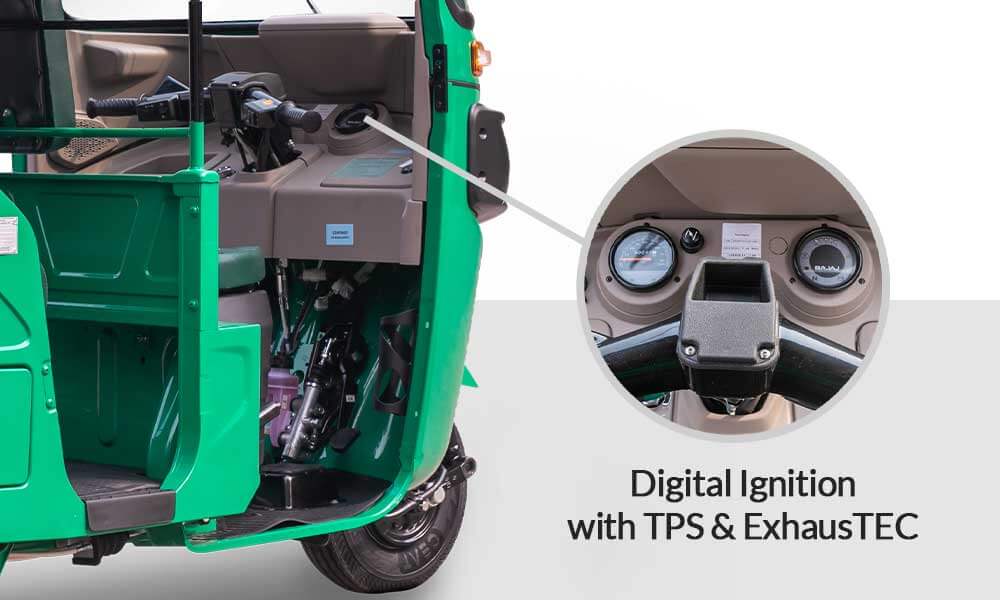 Digital Ignition with TPS and ExhausTEC
Automatically timed ignition for the best fuel efficiency and mileage on short and long trips. The ExhaustTEC- 'Torque Expansion Chamber' further boosts torque at low-speeds bettering performance.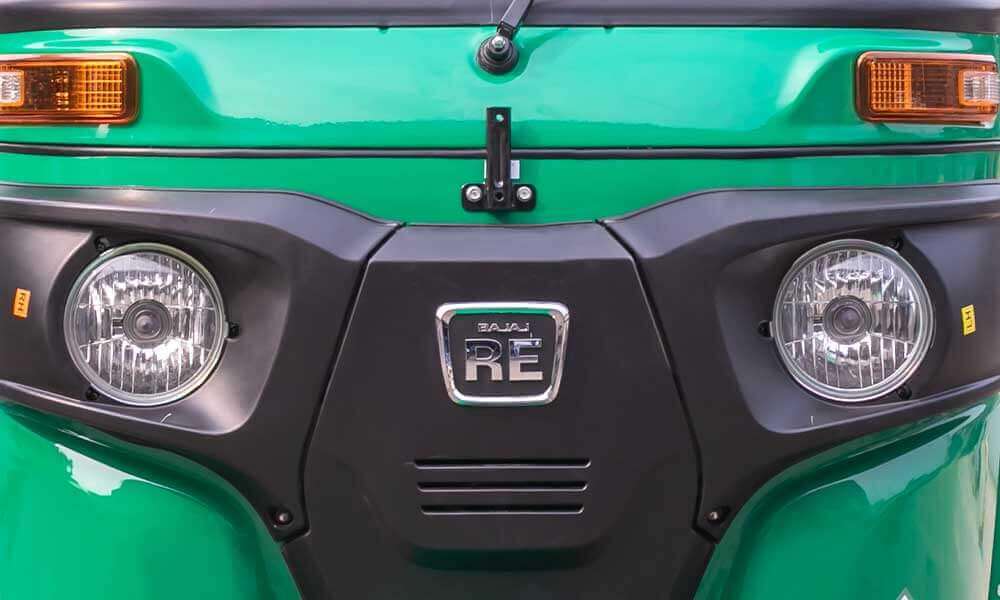 Dual Headlamps, Flushed Tail Lamps and Smart Indicators
Drive safely with increased visibility at night from dual headlamps on the front and smart indicators and flushed tail lamps on the rear.
THE COMPLETE SPECIFICATIONS
Engine
Type: Twin Spark, 4-stroke DTSi forced air & oil cooled
Max Power: CNG: 6.55 @ 5500 +/- 250 (Kw @ RPM) at crankshaft
Max Torque: CNG: 14.9 @ 3500 +/- 250 (Nm @ RPM)
Displacement: 198.88 cc
Max Speed:63 km/h
Bore x Stroke:63.5 x 62.8
Frame:Monocoque Chassis
Clutch:Multi plate wet
Brakes & Tyres
Tyre Front: 4.00-8,4 PR/6PR
Tyre Rear: 4.00-8,4 PR/6PR
Brake Type Front: Hydraulic Expanding Friction Shoe Type
Brake Type Rear: Hydraulic Expanding Friction Shoe Type
VEHICLE
Wheel Base: 2000 mm
Frame Type: Reinforced Steel Alloy
Length x Width x Height: 2658 mm x 1300 mm x 1700 mm
Ground Clearance: 200 mm
Suspension Front: Spring-Heliccal Coil, Shock absorber-Hydraulic
Kerb Weight: 398 Kg
Fuel Tank (Reserve / Usable): 30 L (CNG)
Suspension Rear: Double Acting Hydraulic Shock Absorber
ELECTRICALS
Head Lamp (High Beam): 35/35W (MFR)2Nos
Head Lamps: Dual Head Lamps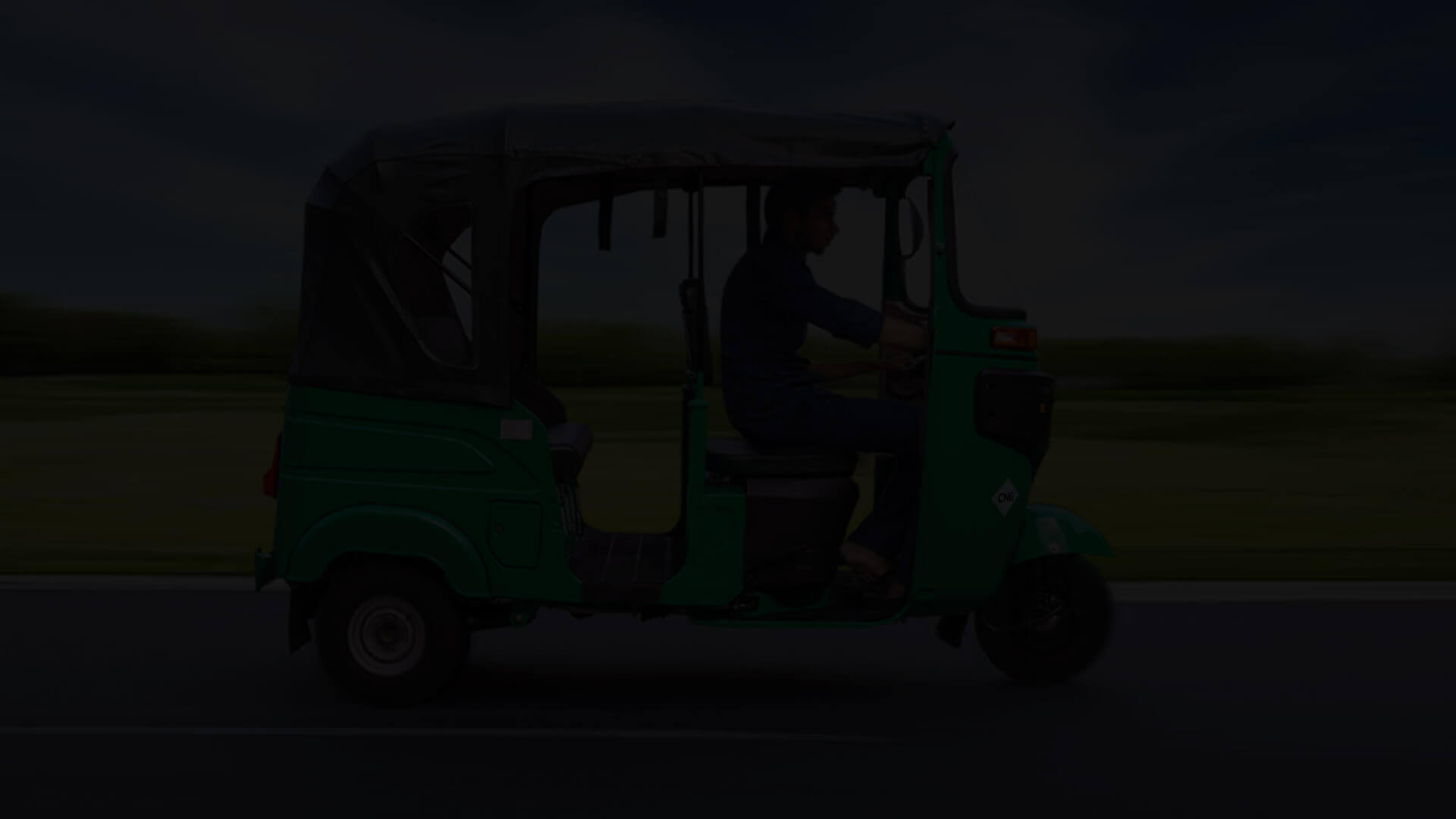 I'M INTERESTED IN THE
RE4S CNG