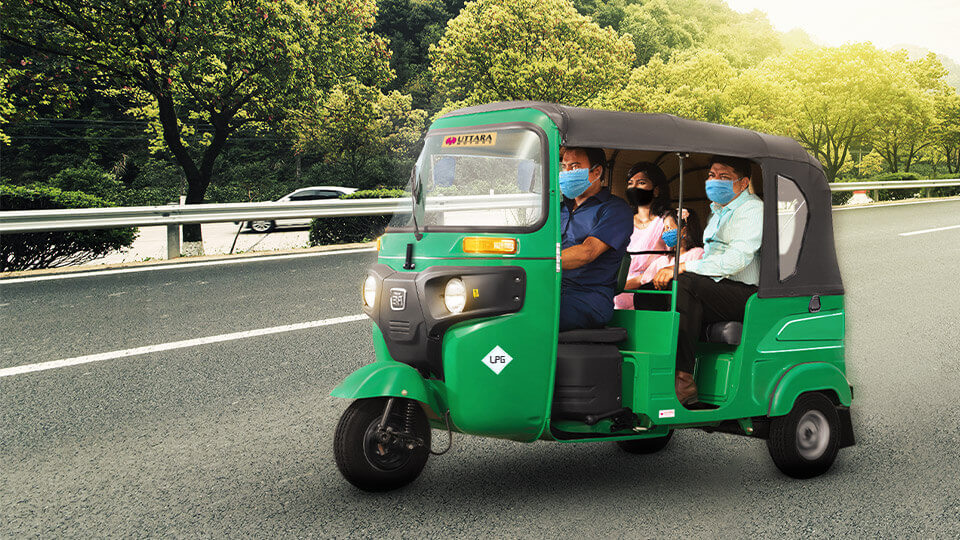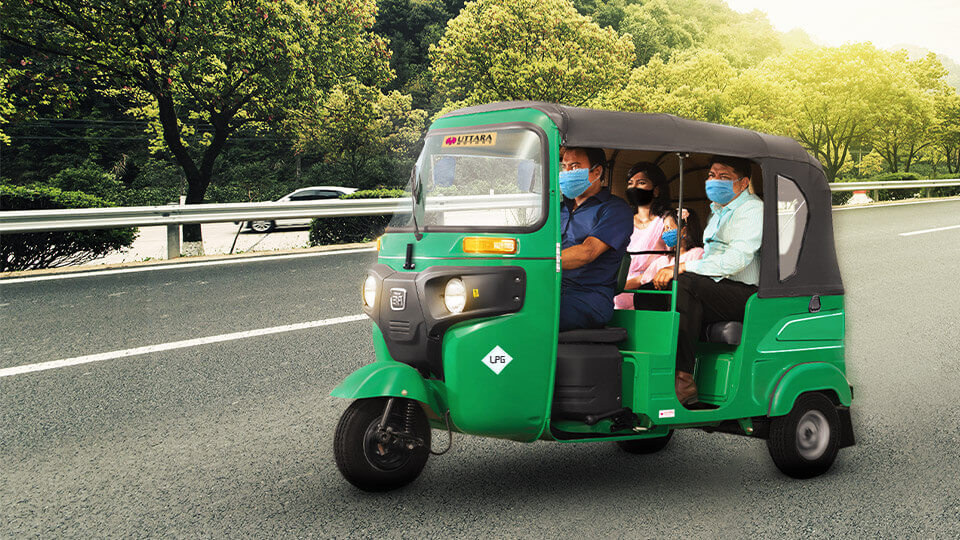 SMALL FOOTPRINT. BIG ON POWER.
The Bajaj RE 4S is engineered for powerful performance at full loads.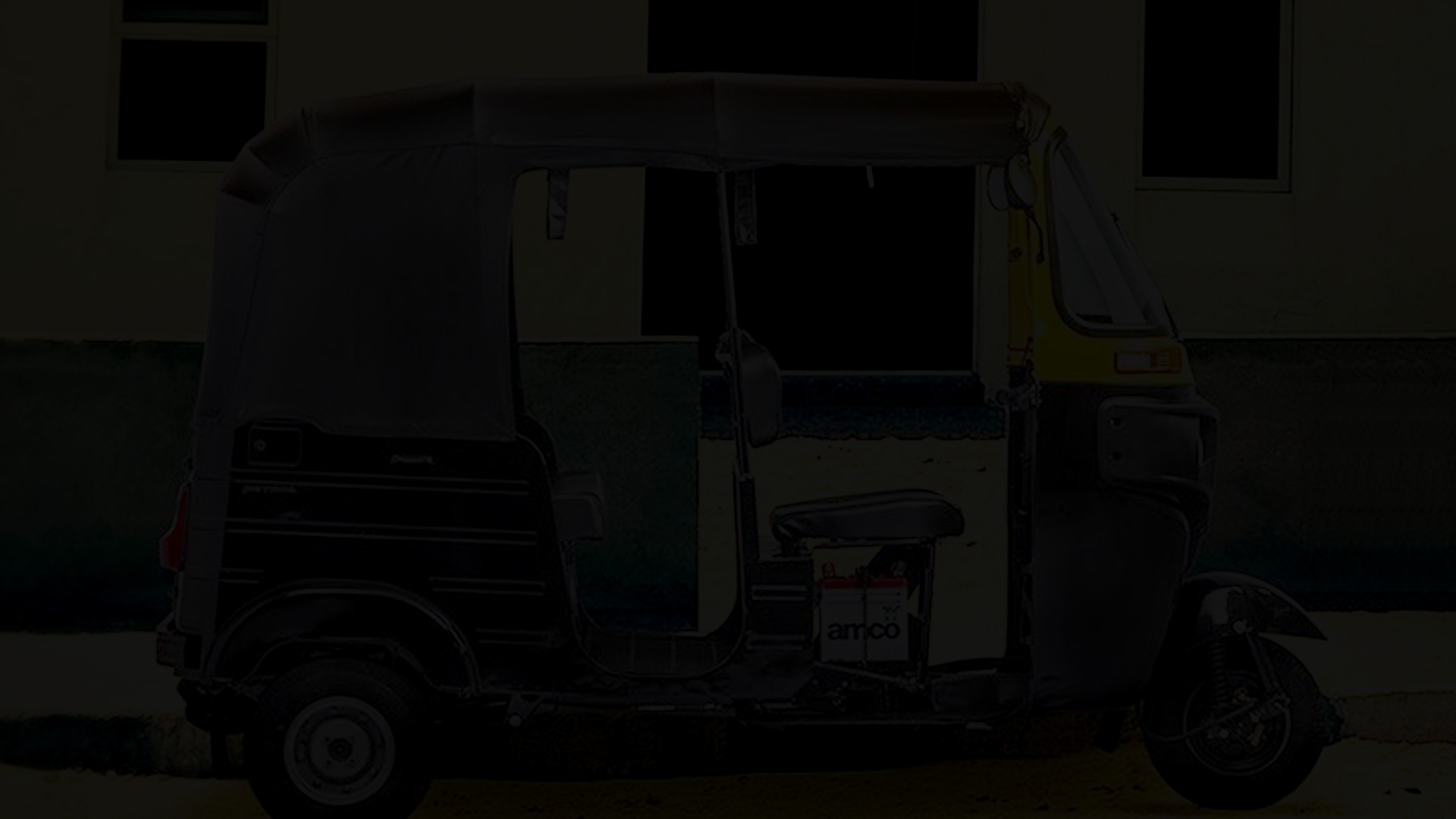 What Powers the RE 4S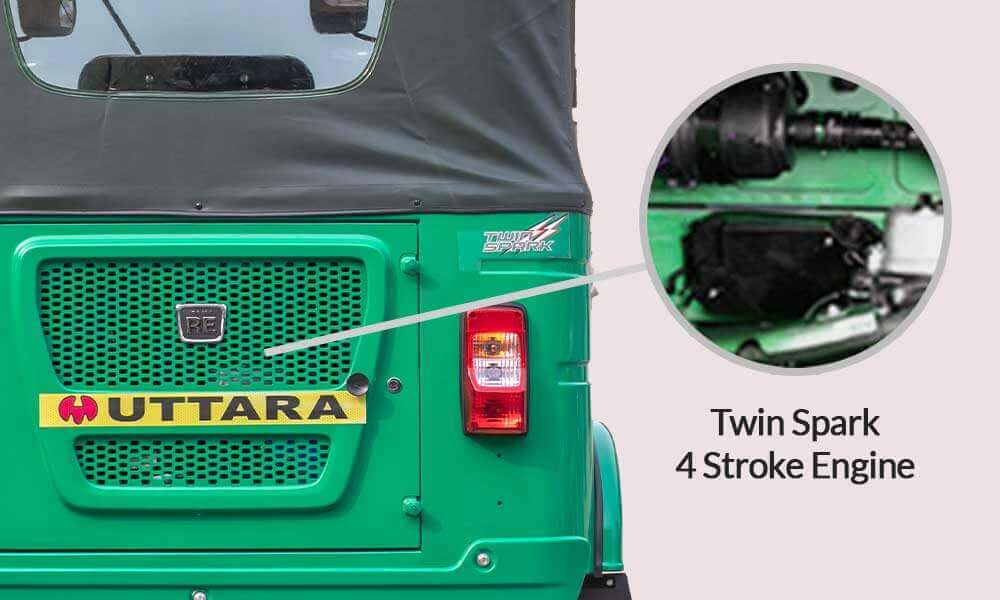 Twin Spark 4 Stroke Engine
The Bajaj RE is configured for better fuel combustion with a Twin Spark 4 Stroke engine lending better pickup as well as bearing 3-passenger loads with effortlessly.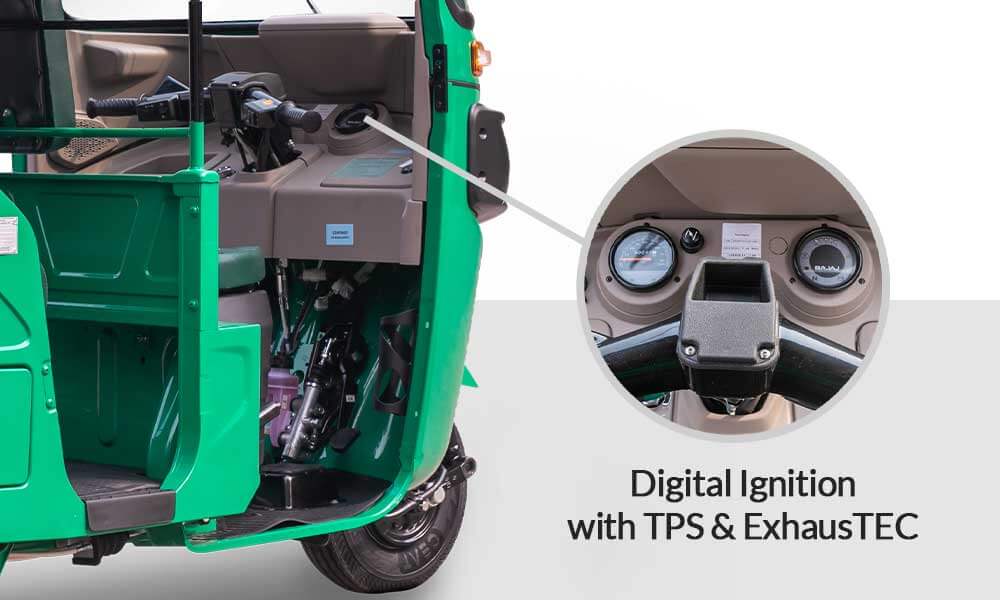 Digital Ignition with TPS & ExhausTEC
The Bajaj RE adapts performance through timed ignitions based on the throttle to offer the best fuel efficiency on busy cities and distant outskirts too. An ExhausTEC- 'Torque Expansion Chamber' boosts torque at low-speeds, significantly bettering mileage.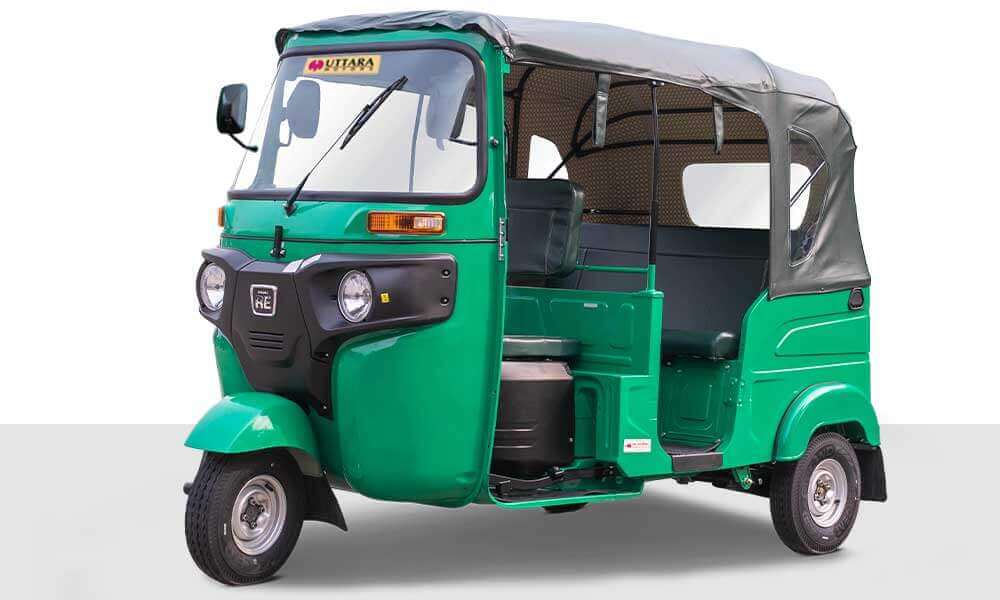 Complete Vehicle Experience
Built durably, with a number of improvements, the Bajaj RE features the comfort of a complete vehicle experience for both driver and passenger, making it a great family vehicle or business solution.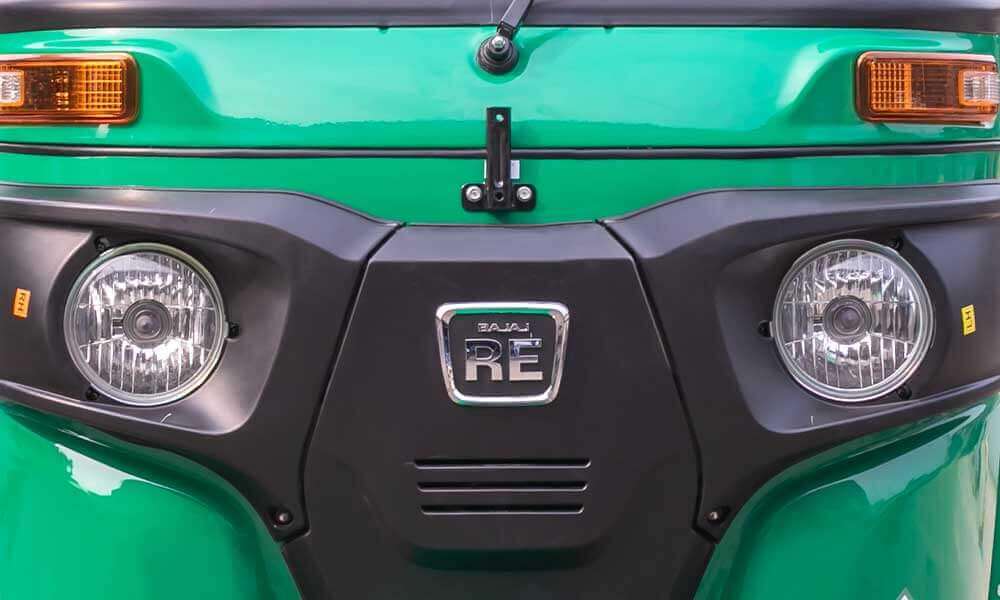 Dual Headlamps, Flushed Tail Lamps and Smart Indicators
With due bearing on safety, the Bajaj RE comes equipped with dual headlamps, smart indicators and flushed tail lamps for effortless driving at night.
THE COMPLETE SPECIFICATIONS
Engine
Type: Twin Spark, 4 - stroke DTSi
Max Power: Petrol: 8.1 @ 5000 +/- 250 (Kw @ RPM) CNG: 7.25 @ 5500 +/- 250 (Kw @ RPM) LPG: 8.5 @ 6000 (Kw @ RPM)
Max Torque: Petrol: 18.0 @ 3500 +/- 250 (Nm @ RPM) CNG: 14.9 @ 3500 +/- 250 (Nm @ RPM LPG: 15.2 @ 4250 (Nm @ RPM)
Displacement: 198.88 cc
Max Speed:65 km/h
Clutch:Wet multidisc type
Brakes & Tyres
Tyre Front: 4.00 -8 6 PR
Tyre Rear: 4.00 -8 6 PR
Brake Type Front: Hydraulic Expanding Friction Shoe Type
Brake Type Rear: Hydraulic Expanding Friction Shoe Type
VEHICLE
Wheel Base: 2000 mm
Frame Type: Reinforced Steel Alloy
Length x Width x Height: 2635 mm x 1300 mm x 1710 mm
Ground Clearance: 200 mm
Suspension Front: Double Acting Hydraulic Shock Absorber
Kerb Weight: 337 Kg
Fuel Tank (Reserve / Usable): Petrol (8+1.5)/LPG (16.5+3)/CNG(4+3) litre
Suspension Rear: Double Acting Hydraulic Shock Absorber
ELECTRICALS
Head Lamps: Dual Head Lamps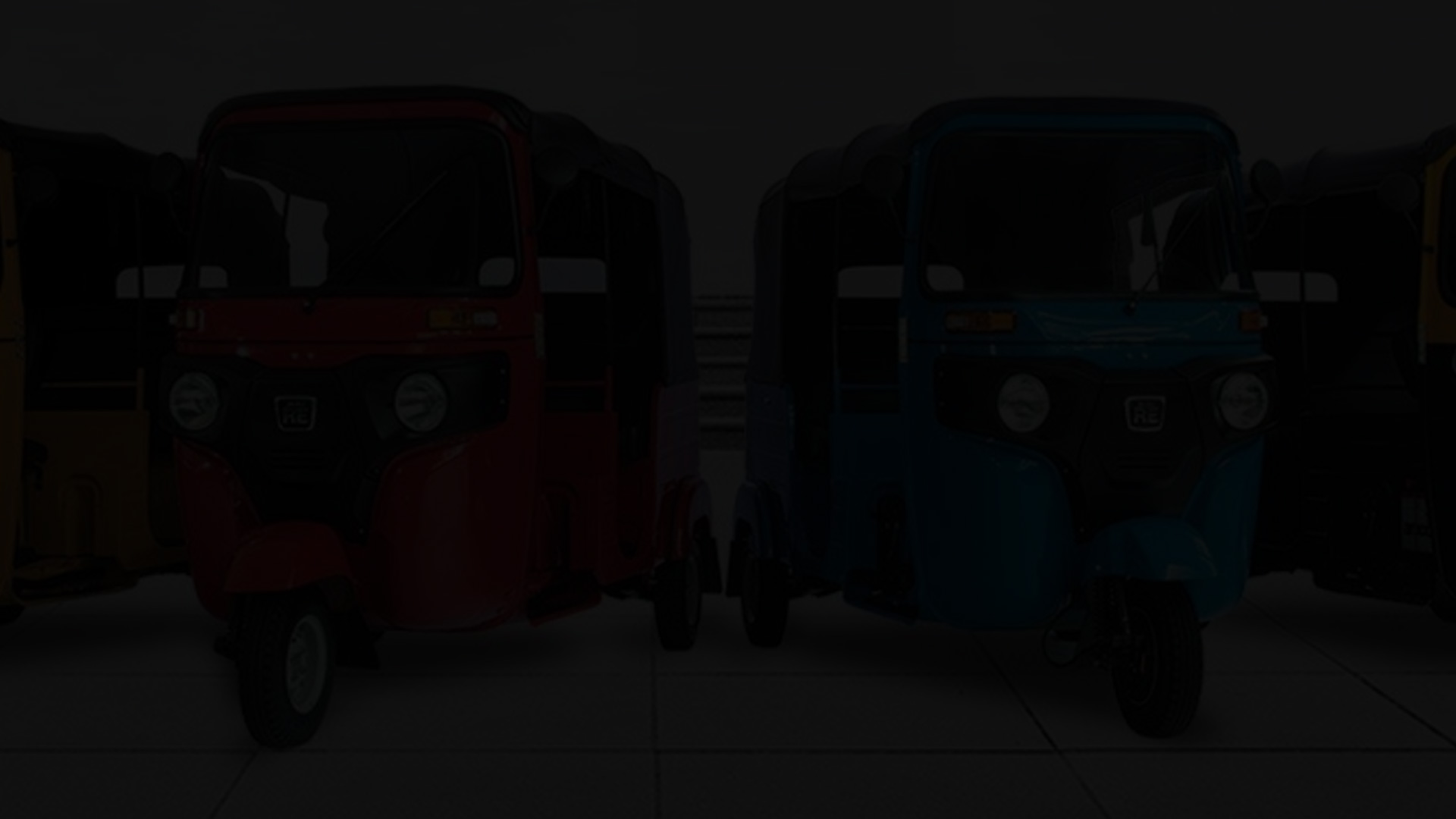 I'M INTERESTED IN THE
RE4S LPG