Bajaj Pulsar 150 (Specs, Price, Weight and other updates in Bangladesh)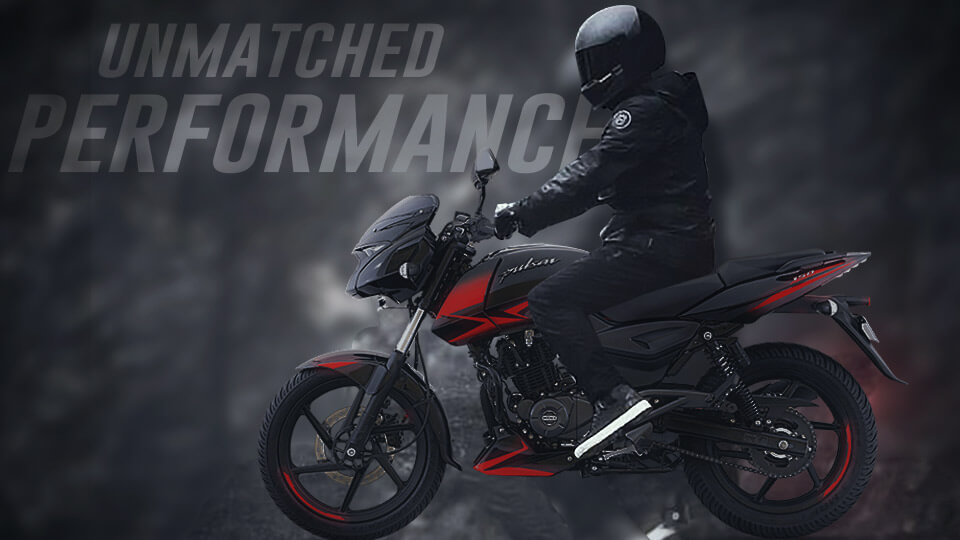 When it comes to good quality at a very affordable price this Bajaj Pulsar 150 motorcycle is one of the best in the market right now. The features of this motorcycle like low fuel consumption, ample power, affordable price, and the sporty design make the product a perfect package. It obviously is one of the most sold motorcycles for a reason, let's find out why

Bajaj Pulsar 150 leads to an amazing comfort for the motorcyclists with the seating position, which is upright and the smooth suspension system. The motorcycle truly offers a lot for the price as its fuel capacity is 15 liters and it also comes with a reverse fuel capacity of 3.2 Liters. Having the updated air-cooled cooling system and an engine of 149.5 CC makes the experience of the rider amazing. For the motorcyclists or commuters who are looking for a great motorcycle but have a low budget, this could be an ideal one for them.

Specifications

Bajaj Pulsar 150 comes with all the updated features in the realm of motorcycles at a very cheap cost. It is equipped with a 4-Stroke, 2-Valve, Twin Spark BSIV Compliant DTS-i Engine, and a displacement (cc) of 149.5. It comes with a telescopic and anti fiction bush front suspension and a 5-way adjustable and Nitrox shock absorber rear suspension. The tubeless tires make the motorcycle strong and the experience of riding a premium. On the other hand, it has been reinforced with advanced electricals such as a 12V Full DC system and Headlamp of 35/35 W, 2 pilots lamps with AHO.
The motorcycle is expected to have the maximum power of 14 PS @ 8000 RMP and Torque of 13.4 NM @ 6000 RPM. Coming to the brakes, its front brake is a 260 mm Disc and the rear brake of the motorcycle is 130 mm, Drum.
In the appearance specifications, there are 5 different color choices available in Bangladesh; Ebony Black Chrome, Matte Metallic Black, Saffire Blue, Ebony Black Red Decal, and Cocktail Wine Red. The motorcycle has a very sporty design and a muscular fuel tank too. For a lightweight motorcycle, it looks very strong.

Price and Weight

For a motorcycle with all these updated features and a sporty design, it has a very reasonable price of 1,70,900 BDT. The maintenance cost is low which helps this motorcycle to gain popularity. The surprisingly low petrol consumption of the motorcycle also makes its maintenance cost lower.
The overall combination of the strong engine and an affordable price is what makes the bike so fascinating amongst the motorcyclists of the country.
The overall weight of the motorcycle is 144 Kilograms as it comes with a fuel tank of 15-liter capacity, a muscular and sporty body, and tubeless tires.

Why Should You Buy This Motorcycle in 2020?

As the year began with Covid-19, transportation has been a problem for most of the commuters. Choosing the right motorcycle to buy during this time is important and making the right choice might be crucial.
Being one of the most affordable motorcycles Bajaj Pulsar 150 is definitely a great choice to go for. It has a very strong sporty body and low fuel consumption too.
let's point out the reasons to select this particular motorcycle:

● It's Affordable Price: As in Bangladesh due to Covid-19 the economy is falling in an uncontrollable manner, price is a huge factor amongst motorcycles. However, this motorcycle has one of the most reasonable prices in the market. It also comes with a strong body and amazing features, so, it is a safe choice.

● Availability of the Spare Parts: The spare parts of this motorcycle are very available just like most of the other Bajaj Pulsar products. So, the rider can get access to the spare parts without any issue.

Bajaj Pulsar 150 has an attractive price, eye-catching looks, and great features for the price it comes with. It is an exceptionally ideal choice for the people who are looking for a budget bike post pandemic.