Bajaj Motorcycle can be the best alternative to public transport for you! Find out why!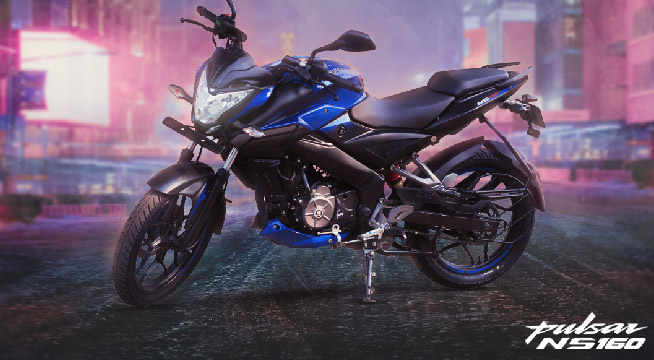 The lockdown has been relaxed to keep economic activities alive in line with hygiene in the time of coronavirus infection. The World Health Organization has issued special guidelines for the use of public transport in maintaining physical and social distance. Health experts have instructed us to use safe vehicles and personal protective equipment for daily needs or to go to the office.
According to this article from BBC, passengers will be at risk if they do not maintain the required distance from each other when traveling on public transport. The coronavirus spreads through the person's air droplets through sneezing, coughing and even breathing. These points directly spread from one person to another, increasing the risk by touching the eyes, nose, mouth or directly to someone.
Transport owners have increased passenger fares by 60% more than usual to comply with health guidelines. As a result, in the current financial crisis, the issue of extra spending has become a matter of special concern to the general public. Many passengers are writing their negative reactions on social media about such a horrible decision at this time.
As written in this article, transportation experts have expressed concern that the new rules set by the government will make it very difficult to maintain a distance of 3 feet between passengers on public buses. Moreover, in this time of financial crisis, it is beyond the means of the commuters to spend extra money on commuting to and from work every day. This issue needs to be reconsidered as to how to provide an alternative, safe, and affordable transportation for daily commuting.
To ensure the personal well-being of the passengers and return to normal life as well as to be dependent on motorcycles, scooters, bicycles, and personal vehicles. Public health experts, virologists, and transportation experts say such vehicles will be more secure in the face of rising fares and long-term plans.
Why Bajaj Motorcycle?
Bajaj Motorcycles have been proven to cut the cost of commuting in terms of personal bike usage. The safety features and unbeatable mileage facility makes the bike lucrative for day to day commute.
In this time of economic distress, Bajaj Bangladesh is offering a whopping 22,073 TK discount depending on models. We are always trying to make it affordable to our customers. In line with that, customers now can avail of Bajaj Motorcycles with an EMI facility, which is up to 80% loan and with a negligible interest rate.
Increased passenger fare on public transports may cause disharmony in day to day life of a salaried person. On average 50 Kilometers mileage makes Bajaj bikes cheaper than regular transportation and keeps you safe from infection.
Currently, Bajaj Motorcycles is giving discounts on all models. You can learn about the discounts here.