Introducing Bajaj Pulsar NS 160 Twin Disc ABS – In-depth Review 2021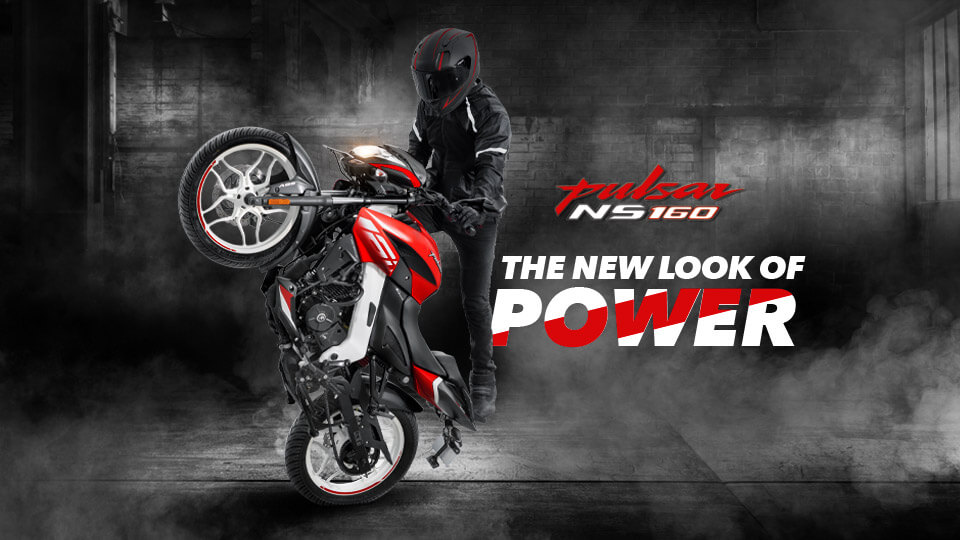 Introduction
In Bangladesh, a motorbike is a medium of transportation and reflects the love and passion people in our country have for riding. Therefore, for a very long time, bikes of the Pulsar lineup were at the top of customer's choice at a relatively lower budget.
One of the latest inclusion in that lineup was Bajaj pulsar ns 160 twin disc abs. In this article, we are going to discuss the features and specifications of this bike.
History
The name Pulsar has become synonymous with reliability and performance as Bajajnever failed to meet people's expectations and stayed ahead of its competition in our country.
In continuation to that trend, Uttara Motors Limited launched Bajaj Pulsar NS 160 back on February 4, 2018, with a Tagline of "The Fastest Bangladeshi."
Just after the launch, this model became very popular among the youth and working middle-aged riders of our country. After that, Uttara Motors Limited launched the new variant Bajaj pulsar ns 160 twin disc abs this year, with some extra features the previous one was lacking, and this time too, the motorbike community received it with great joy.
Key Features:
Highlighted features/upgrades of this particular bike are already mentioned in its name. In the name Pulsar NS 160 Twin Disc ABS, ABS means Anti-Lock Braking system, both of these are very demanding features in the motorbike ecosystem. There are some other useful features that we have tried to break down for you. Let's have a look.
Fuel Injection System-
For fuel injection is the alternative of carburetors used in bikes. In a carburetor engine, the same amount of fuel is fed to the engine every time. Speed or environment doesn't matter much.
A fuel injection system can take different factors like Speed, temperature, and surrounding into account and then send a calculated amount of fuel mixtures to the engine. Therefore it provides greater fuel efficiency, less chance of error, and prevents you from pulling choke in a winter morning. Just press the start button, and you are good to go.
Anti-Lock Braking System (ABS)-
Whether you are an experienced rider or just learning how to ride bikes, ABS brings its own set of benefits to the table.
Simply put, when we use regular breaks, it tends to lock our wheels which can cause skidding and destabilizing the vehicle. ABS uses an intelligent module to determine the wheel spin rate and when your wheel can get locked.
According to that, it decreases the pressure to the brake allowing the wheel to spin and then engage the brakes again. This process is used repeatedly as long as it can sense a locking situation. By doing this, ABS can reduce the braking distance by a significant amount and avoid potential accidents.
Outlook and Ergonomics -
Bajaj Pulsar ns 160 twin disc abs have a refreshed look that looks more aggressive than other Pulsar bikes before. It has a sporty riding position with well-cushioned seats providing a comfortable upright stance for an extended period of riding.
Everything starting from design to aesthetics is focused on creating a minimalistic look. There are four dual-tone color options available for the Bajaj ns 160 twin disc abs. Those colors are Passion Red, Pearl Metallic White, Glossy Putter Grey, and Sapphire Blue. All these colors are paired with Satin Black that makes every color option visually appealing.
Engine and Transmission -
Pulsar 160 ns twin discabs have an oil-cooled DTS-i 4-valve single-cylinder 160.3 cc engine with max power of 15.02 PS @8500 rpm and a max torque of 14.12 Nm @ 6500 rpm. It has a manual transmission with a sequential gearbox to shift five gears.
Dimension, Weight, and Ground Clearance -
Pulsar 160 twin disc abs have a weight of 148 Kg, which creates a reasonable weight-to-power ratio. The overall length of this bike is 2017 mm, with a height of 1060 mm and a width of 803 mm.
It has a sturdy metal frame with a 1370 mm wheelbase. Ground clearance of this bike is 167mm, which may not be the highest, but still a considerable height to ride on the roads of Bangladesh.
Suspension, Brakes, and Wheels -
NS 160 twin disc abs features a dual telescopic suspension at the front and mono-shock system with nitrox canister at the back. Telescopic suspension works on basic principles with fewer components, so it doesn't need routine care.
With the mono-shock suspension, the entire load of the bike rests at a single point, making it very stable. The front brake of this bike has a 260 mm petal disc, and the rear brake has a 230 mm petal disk.
Paired with the ABS, it generates excellent breaking for a safe and comfortable ride. Both wheels have tubeless tires with a 90/90-17 49P tire at the front and a 120/80-17 61P tire at the back. Because it has tubeless tires, it tends to get fewer punctures and can be repaired easily with sealants.
Bajaj Pulsar ns 160 twin disc abs specification
Price and Availability
Price - 2, 18,900 BDT
CC Category - 160 cc
Category - Naked Sports
Distributor - Uttara Motors Limited
Product Availability – Available
Dimensions
Fuel Tank Capacity - 12L
Reserve Capacity - 2.4 L
Ground Clearance - 167 mm
Height - 1060 mm
Width - 803 mm
Overall Length - 2017 mm
Weight - 148 Kg
Wheelbase - 1370 mm
Engine & Transmission
Displacement - 160.3 cc
Engine Type - 4-stroke, 1-cylinder
Max Power - 15.02 PS @ 8500 RPM
Max Torque - 14.12 Nm @ 6500 RPM
Gearbox - 5-speed
Clutch - Wet Multi-Plate
Engine Cooling - Oil-Cooled
Fuel Supply - Fuel Injection
Starting System - Kick & Self/ Electric Start
Transmission Type - Manual
Ignition - Digital CDI
Spark Plugs - 2 per Cylinder
Valves - 4 per Cylinder
Brakes, Wheels & Suspensions
Chassis Type - Pressed Steel Perimeter Frame
Braking - Single Channel ABS
Front Brake - Single 260 mm Disc ABS
Rear Brake - Single 230 mm Disc
Front Suspension - Telescopic with Anti-friction Bush
Rear Suspension - Nitrox Mono Shock Absorber with Canister
Front Tire - 90/90 -17 49 P
Rear Tire - 120/80-17, 61P
Tire Type - Tubeless
Wheel Type - Alloy
Top Speed and Mileage
Mileage - 35-40 kmpl (Approx.)
Top Speed - 127 kmph
Battery and Lights
Battery - 12 V DC, Maintenance Free
Headlight - Halogen (12V, 55W/60W)
Tail Light - LED
Auxiliary light - LED
Turn signal light (Front and Rear) - Bulb
Other Features
Engine Kill Switch - Yes
Handle Type - 3-Part Handle Bar
Fuel Gauge - Digital
Speedometer - Digital
RPM Meter - Analog
Odometer - Digital
Pass Switch - Yes
Seat type - Split
Our Verdict
Owning a bike in Bangladesh can always come in handy because of daily traffic jams and narrow streets. However, when choosing a bike for yourself in the mid-range segment, there are not many options to compete with Bajaj Pulsar NS 160 Twin Disc ABS.
It's a significant upgrade over the previous Pulsar NS 160 with newly added ABS features. Easy to handle, ultra-reliable, stylish look with other valuable features, Bajaj Pulsar NS 160 Twin Disc ABS can satisfy its rider.